Offstage, Rolling Stone bass guitarist Bill Wyman has always been "the silent Stone". Now Bill Wyman tells the story of the Rolling Stones, covering three decades of music, feuds, sex, drugs and rock 'n' roll with the Rolling Stones.
For 25 years Bill Wyman was "the silent Stone", the quiet bass player in one of the world's greatest rock and roll bands, the Rolling Stones. While maintaining an unassuming image both on and off stage, Bill Wyman also kept a diary; the resultant autobiography represents a note-by-note rendition of the Rolling Stones' tumultuous years.
From the outset the Rolling Stones were cast as the "bad boys" of rock. Bill Wyman recalls the Rolling Stones' years of apprenticeship as the Rolling Stones evolved their tough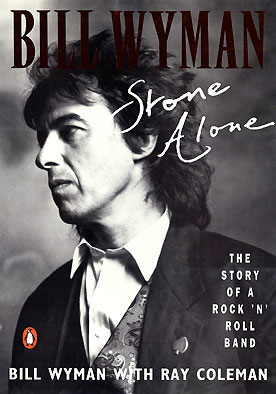 sound under the leadership of R&B devotee Brian Jones, and describes in the hair-raising chaos and violence of the Rolling Stones' early tours.
Bill Wyman is frank when describing the wildness and intricacies of the Rolling Stones' personal affairs, the dynamics of the musicians in and out of the studio, the Rolling Stones scandalous legal problems, financial and management crises, conflicts over songwriting credits, the effects of drugs on Rolling Stones music and lives, and the circumstances leading up to Brian Jones' tragic death on the eve of the Rolling Stones' and Britain's biggest ever rock concert.