Bill's first solo album in 33 years – Back To Basics – has gone on sale, available from iTunes, Amazon and Proper Records.
Back To Basics does exactly what it says on the tin. It is unashamedly stripped back. The snappy lyrics are refreshingly audible and the instrumentation is clean, subtle and accomplished.
Order the exclusive autographed edition of Back To Basics
Back To Basics wears its influences on its sleeve – Tom Waits, Leonard Cohen, JJ Cale – and there's more than a passing nod to Bill's own English background. It is that rare thing, a meld of styles and genres that actually work together – uplifting in a jaunty, dancey way and pensive in a bluesy, narrative way.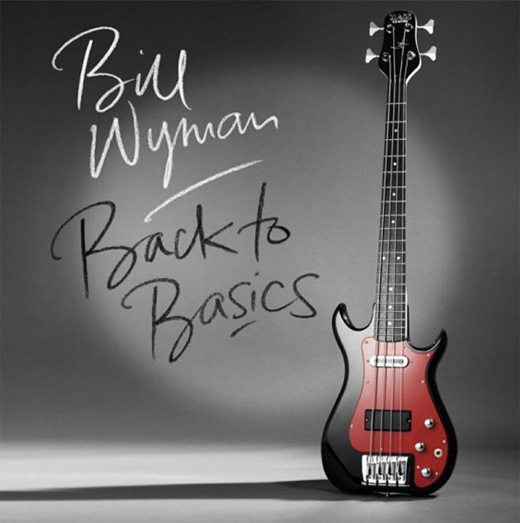 As might be expected from one of the world's best known bass players Back To Basics drives along with a rhythmic muscularity, and then slows the pace for more autobiographical lyric and melody. It is an album that warrants repeated play. It is also an album that's long overdue.
Bill Wyman's last solo UK album, 'Bill Wyman', was released in 1982. Back To Basics comprises only his fourth ever UK solo release. But Bill has not been idle of course. 31 years in the Rolling Stones, author of seven learned books, globally exhibited photographer, metal detecting expert with his own brand of metal detector, producer, composer for film and TV and founder of the very successful Rhythm Kings', who still release CD's and tour regularly – he has had a pretty full calendar. It was only when archiving old demos last year he realised he had around 60 songs he'd never released.
He chose three songs that needed reworking and did just that. He put them together with a bunch of brand new songs and went into his studio to record them. The CD comprises 12 tracks in total, eight of which are brand new songs. Musicians joining Bill in the studio include long time collaborator/guitarist Terry Taylor, Guy Fletcher (Mark Knopfler), Graham Broad and Robbie McIntosh, while co-production credit goes to Andy Wright (Jeff Beck, Eurythmics, Simply Red).
On Bill Wyman's Back To Basics you get music that's the real deal… and you're all the better for it.