Steenwijk 2014 – Bill Wyman's Rhythm Kings concert photos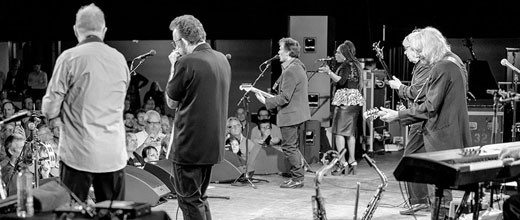 Bill Wyman's Rhythm Kings capped a successful year with a 2014 European tour – including playing De Meenthe in Steenwijk in The Netherlands.
Two months of concerts over Northern Europe saw Bill Wyman's Rhythm Kings perform in a large number of cities to sold out venues packed with fans eager for an evening of great music, great musicians and a great atmosphere. They weren't disappointed!
Photographer and fan Ans van Heck was at the concert in Steenwijk to capture some electrifying shots of the band delivering some fantastic songs during an evening line-up of music.
Make sure you keep up to date with the latest tour details and dates, and bookmark the Bill Wyman Live tour dates page.