Stuff gets exclusive vinyl re-release
Bill Wyman's album Stuff has been re-released on vinyl by Demon Music – and is available to buy now on 180g heavyweight black vinyl!
The re-issue of the classic album is your chance to hear Stuff on vinyl – including tracks such as Stuff (Can't Get Enough) and She Danced.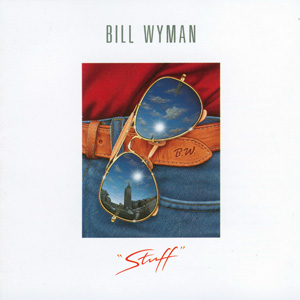 Buy Stuff on vinyl from Amazon.
Bill Wyman's fourth solo album was originally only released in Japan and Argentina. Aided by former Elton John Band percussionist Ray Cooper and the ever-faithful Terry Taylor, former Rolling Stone Bill Wyman worked on a number of original tunes for this release, notably 'Stuff (Can't Get Enough)', and excellent R&B/Soul-based track with insistent backing vocals and a loose-limbed rhythmic thrust.
This classic album is re-issued on 180g heavyweight black vinyl.