Bill Wyman was joined by a host of musical legends to celebrate his 80th birthday at the Indigo at the O2 in October – first photo gallery.
It was hailed as the musical line-up of the year – with 5-star reviews in The Telegraph – and that's not surprising. Where else would you get the Rolling Stones sending a video message, while the likes of Van Morrison, Robert Plant, Imelda May, Mick Hucknall, Bob Geldof and many more joined Bill on stage for an evening gig that was packed with emotion, music and soaring performances, supported superbly by the Rhythm Kings?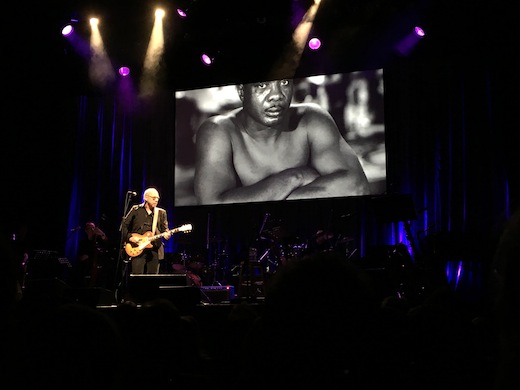 The answer is Bill Wyman's 80th birthday gala concert – a tour de force of great music. Held at the Indigo at the O2 in London as part of Bluesfest, the intimate nature of the gig fitted the evening perfectly, as Bill introduced a stellar line-up, with Joe Brown followed by Mark Knopfler starting the evening with a mesmerising performance, with Mark delivering sublime guitar licks that held the audience spellbound. What followed was act after act delivering a passionate tour of rhythm and blues including Little Red Rooster, Route 66, and I'm Crying. Bill also collected his lifetime achievement award from Bluesfest, which was presented on stage.
We'll be updating with more detailed reviews and reports over the coming days, but for now here's a few photos from the gig. Happy birthday Bill!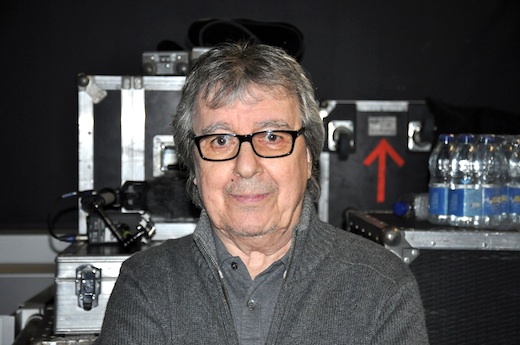 Click here for Bill Wyman's 80th birthday concert gala photos.
Concert photos: Matt Bath