Proud Galleries reveals more details of Bill's 80th birthday photography exhibition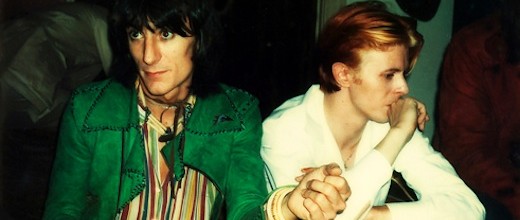 viagra canada Bill Wyman's 'Around The World In 80 Years' photography exhibition is set to launch on October 24, and Proud has released new details of the showcase of Bill's work.
from online drugstore consultation brand propecia
no prescription german pharmacy prednisone Timed to celebrate Bill's 80th birthday, Proud Chelsea is hosting Bill's amazing photos that chart the history of music – capturing some of the most iconic moments and its legendary stars.
pet meds lasix 40mg The exhibition will launch on October 24, 2016 – Bill's 80th birthday – and is open from October 19, 2016 to November 27, 2016. It opens Monday to Friday 10am to 7pm, and is open on Sundays between 10am and 6pm. Entry is free.
enter The exhibition will be held at Proud Chelsea, 161 King's Road, London, SW3 5XP.
generic cialis super active online canadian pharmacy Discover more about Bill Wyman's Around The World In 80 Years photography exhibition.
read and buy brand propecia online without doctor prescription Proud Galleries is excited to announce 'Around the World in 80 Years', a deeply candid and unique photographic exhibition by former Rolling Stones bassist, Bill Wyman. Proud Chelsea is honoured to mark Wyman's 80th birthday with a series of iconic and many previously unpublished photographs, providing a behind the scenes look at the trailblazing band, from their early formative years to global sell-out shows and chart domination.
Viagra originale 50 mg online prezzo piu basso After being gifted with his first camera by his uncle, Wyman became interested in photography from a young age. He has expressed his fascination for photography because it "captured historical moments for me to look back on." He became acutely aware of how others framed their shots, always preferring to take photographs of people without their knowledge, "I prefer to keep out of the way and capture candid photographs that are un-staged and natural."
canada pharmacies online viagra Wyman first met Keith, Mick and Brian at The Wetherby Arms on the King's Road in December 1962, close to where they shared a flat in Edith Grove, and was warmly welcomed into The Rolling Stones, bringing with him a new found electricity to the band. During his time in the Stones, Wyman captured an up-front and personal look at the band from the inside, as the rest of the world had never seen them before. Soon his fellow band members became accustomed to Wyman and his camera, resulting in honest, natural shots of rare and private moments in their lives, whilst cutting tracks in the recording studio, barefoot during rehearsals and behind-the-scenes moments with family and friends.
http://maientertainmentlaw.com/?search=propecia-generic-walmart This photographic retrospective of Wyman's life on the road offers unique access to intimate moments and everyday scenes of one of the most prolific rock bands in history. Wyman has selected some of his personal favourite photographs from his extensive archive to be exhibited, including a glimpse of Brian Jones from the rear view mirror on the way to the 1967 European tour and Mick Jagger reading from the bible backstage before a concert for the blind.
enter Staged at Proud Chelsea where it all began, 'Around the World in 80 Years' will showcase Wyman's idiosyncratic style with a rare collection of striking photographs of The Rolling Stones, disrupting the stereotypical image of the rock 'n' roll icons and revealing an honest portrait of Bill Wyman and his life through the lens.