Bill Wyman was the first member of the Rolling Stones to release a solo album – with his debut album Monkey Grip released back in May 1974.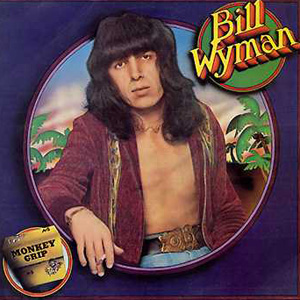 Monkey Grip is a tremendous fanfare entry for a debut album – especially as Bill was part of the Rolling Stones, but it marked a significant extension to his range of output.
For his 1974 solo debut, Rolling Stones bassist Bill Wyman amassed a band full of heavy friends, among them Leon Russell, Lowell George, Dr John and Danny Kootch.
But the real star was Bill Wyman himself, with his songwriting talents unleashed for the first time to prove that there were more than two great composers in the Rolling Stones' line-up. Single mixes and studio leftovers ensure that this is the definitive version of this album.
Recorded while he was still very much a member of the Rolling Stones, Monkey Grip was bassist Bill Wyman's first solo album. Released in May 1974, it was recorded with a star-studded session band that included names like Lowell George, Dr John, Leon Russell, Danny Kortchmar, and Dallas Taylor.
Find out more about Monkey Grip – including full track listing.