Bill is launching a special collector's edition Blues Odyssey Box Set – and you can pre-order yours today!
Bill has always been a fan of The Blues, and in 2001, using his knowledge and love of the genre, he put together this 2 CD set of his own favourites, tracing the history of the blues.
The forty-six tracks include a track from every important, seminal and influential blues artist. Amongst the tracks are the originals of songs such as Baby Please Don't Go, Matchbox and Spoonful – songs that were so important to the development of Rock 'n' Roll, and of rock music in the UK.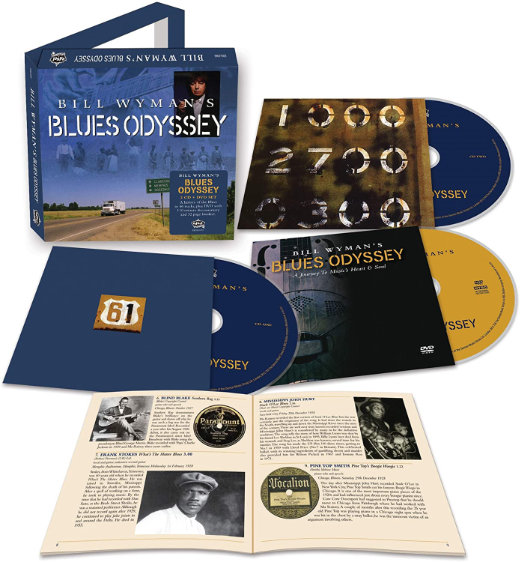 The DVD features a 110 minute documentary on the history of the blues presented by Clarke Peters and featuring Bill Wyman giving his take on the importance of the genre, talking with many of the blues greats.
Pre-order now directly from Bill's online store.
The special collector's edition is released on July 17th.