Bill is set to auction over 1,000 rare items from his time with the Rolling Stones, including a Let It Bleed-era '69 Fender Mustang bass, "Rock and Roll Circus" Les Paul and Vox AC30 he used to audition for the band.
The auction will feature stage-worn clothing, posters, instruments and other memorabilia from Bill's time with the band – and provides an incredible chance to own part of music history.
Part of the proceeds from the auction will also go to support the charities that are close to Bill's heart.
Bill says:
"It is easier to let these items go knowing that a portion of the proceeds from this sale will support three causes that are close to my heart: The Prince's Trust, Macmillan Cancer Support and CCMI (Central Caribbean Marine Institute) who are at the forefront of restoring the health of the world's reefs and oceans.

"Collecting and archiving has been one of the great pleasures of my life and will undoubtedly be one of my legacies," said Bill Wyman. "It feels like the right time to share my archive with the world. I hope people will get as much joy from my collections as I have."
The announcement has led to a flurry of excitement, with music publications including Guitar World, Rolling Stone, Ultimate Classic Rock, Inquirer.Net and Reuters.
Bill's vast collection of memorabilia includes his iconic 1962 Vox AC30 amplifier that then 26-year-old Bill brought to his audition for the Rolling Stones at a London pub in 1962, and carries a pre-sale estimate of $80,000 – $100,000. Bill's 1969 Fender Mustang bass that he played at concerts and on Stones recordings in 1969 and 1970 is expected to sell for up to $500,000.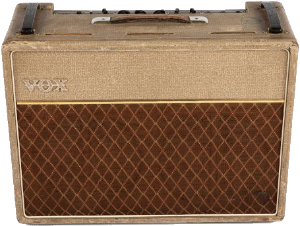 Other items include a gold and black satin outfit Wyman wore onstage in the 1970s, a 1965 London concert program from one of the few shows the Rolling Stones played with the Beatles, early recording contracts and other promotional materials.
The auction will take place May 29-31 in Beverly Hills at Julian's Auctions. Find out more and register your interest in the auction which will also take place online.