Bill details 'unusual collaboration' for Ruby Tuesday in radio interview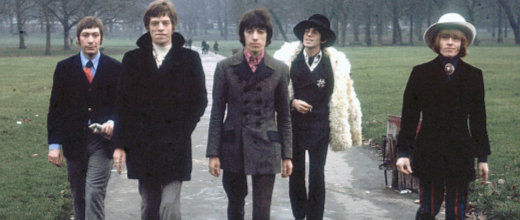 can acne reoccur after using accutane Bill Wyman has revealed a little-known collaborative secret behind the Rolling Stones song Ruby Tuesday in an interview with Ultimate Classic Rock Nights radio.
get soft viagra The interview – reported on the Ultimate Classic Rock website – says that when the Rolling Stones decided they wanted their 1966 song Ruby Tuesday to have a classical feel, bassist Bill Wyman was faced with the challenge of playing an instrument he couldn't comfortably manage – the double bass with bow.
levitra tablets best price According to an interview with Uncle Joe Benson on the Ultimate Classic Rock Nights radio show, the answer was to share the duties with Keith Richards, in what turned out to be one of the band's more unusual experiments. The result was Keith handling the bow and Bill fingering the notes.
lasix or furosemide infusion He added that there "was a lot of collaboration like that in the '60s with all those songs, you know. Brian doing special things. … You just experimented and came up with something, and ['Ruby Tuesday'] was one of the things. But it was quite an unusual one."
other fertility drugs like clomid Visit Ultimate Classic Rock to see how Keith and Bill tackled the unusual double bass with bow.
Image from Hulton Archive / Getty via Ultimate Classic Rock