Bill Wyman's Pizza Express gig gallery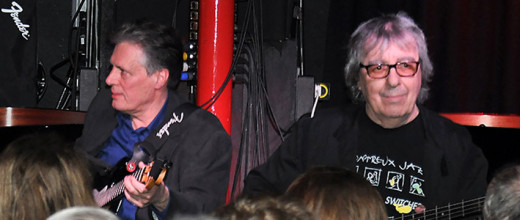 Bill Wyman made a special guest appearance at London's Soho Pizza Express, when he dropped in for a intimate gig on March 21 – and we've got exclusive photos from the evening.
Bill Wyman appeared at 'Boogie Woogie Night' on March 21 at Pizza Express, along with Ben Waters and Axel Zwingenberger, with Terry Taylor. Boogie Woogie maestros Ben Waters and Axel Zwingenberger werejoined by special guest bass legend Bill Wyman (former Rolling Stones bassist and leader of the Rhythm Kings), fellow Rhythm King guitarist Terry 'Tex' Taylor and drummer Barney Stevens.