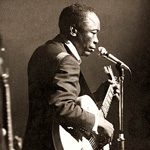 Bill Wyman's Second Nature photography exhibition got a fantastic preview and write-up in The Sunday Times. Read all about Bill's new London-based exhibition of his stunning portfolio of photos spanning his career…
Wyman goes behind the lens
The Sunday Times, October 9, 2011
By Maurice Chittenden
The Rolling Stones' former bass guitarist gets his own exhibition of photographic work in the heart of London's trendiest art district.
When Bill Wyman left the Rolling Stones, he spoke of his desire to retreat from life in front of the camera. Now he is in the limelight once more – this time for his work behind the lens. Seven decades after his uncle gave him a Brownie camera, his first big exhibition has opened in Hoxton Square, in the heart of London's trendiest art district.
As well as capturing his fellow Stones, the 70 photographs depict flowers, animals and wintry landscapes taken from his tour bus.
"I never thought there would ever be an exhibition of my photographs," he said. "That was pie in the sky to me. But if I hadn't been a musician I'd have loved to have been a photographer. I always wished National Geographic would ring me and say, 'We want you to go to Bhutan and shoot a six-page special,' but they never phoned."
Wyman's exhibition has opened in the same month that a collection of artworks by fellow Stone Ronnie Wood goes on display at Castle Galleries across the UK. He insists, however, that there are no artistic differences.
"There is room for both of us in the art world. I have only just started but Ronnie has been at it for years. He has been selling since the mid-Eighties."
Photography is just one of the bass guitarist's activities since quitting the Stones in 1992. Although he turns 75 this month, he has a chain of restaurants and plays in his band, the Rhythm Kings, who are about to start a 36-date tour.
His archive contains more than 20,000 photographs, many of them of his fellow Stones and bearing witty titles. One of Mick Jagger reading a Bible in a hotel room is entitled "Mick looking for loopholes". Another, called "Keith Richards and lookalike", shows the guitarist holding a skull.
Kenny Schachter, an art dealer who is presenting Wyman's Second Nature show at the Rove gallery, said: "Bill has created a gigantic body of work; much of it is beyond anything I imagined."
Second Nature
Photography By Bill Wyman
October 5 to November 30
KENNY SCHACHTER ROVE
Lincoln House
33-34 Hoxton Square
London N1 6NN
Opening hours:
Monday – Saturday 10am – 6pm and by appointment
+44 (0) 7525 039 582
schachter@mindspring.com
www.rovetv.net
www.billwymanarchive.co.uk
Follow Bill Wyman on Twitter
Join Bill Wyman on Myspace
Become a friend of Bill Wyman on Facebook