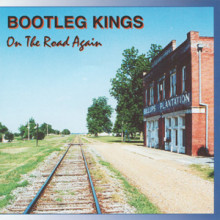 Georgie Fame - vocals and organ
Albert Lee - guitar and vocals
Frank Mead - sax
Mike Sanchez - vocals and piano
Beverley Skeete - vocals
Terry Taylor - guitar
Bill Wyman - bass and vocals
Henry Spinetti - drums on tracks 1, 2, 4, 5, 6, 7, 9 and 11
Graham Broad - drums on tracks 3, 8, 10, 12 and 13
Martin Taylor - guitar on track 12
Gary Brooker - piano on track 13
Janice Hoyte - backing vocals on track 12
accutane ulcerative colitis canada
Recording Engineer: Tristan Powell except 12 and 13 recorded by Stu Epps
Mastering Engineer: Tim Young
Produced by The Dirt Boys for Ripple Records
Artwork by Kevin Jamieson @ Musicbase
Cover Photo: richard Havers
Special Thanks to Tony Panico
On The Road Again
Another chance to hear Bill Wyman's Rhythm Kings in concert - this official bootleg Rhythm Kings album features tracks recorded during Bill Wyman's Rhythm Kings' 2002 tour and features the regular band members.
lasix find and buy from online pharmacy
Liner notes - by Bill Wyman
get link "Having been lucky enough to have a home here for thirty years it seems strange to think that this is the first time I have toured France with my own band. I thought I should tell you a little bit about the Rhythm Kings, and why I started the band. In actual fact there have been many bands with a name like ours. In the late 1940s and early 1950s Ike Turner's band was called the Kings of Rhythm. Albert Ammons, the brilliant boogie pianist, had one called the Rhythm Kings in the 30s. It's a name that's synonymous with the kind of music we play.
paco drug ingredients viagra We have been 'together' now since 1997, which is when I enlisted the help of some old friends and recorded Struttin' Our Stuff, our first album. The idea behind the band was that it should be a fluid group allowing for different people to play together, both on record and on stage. Since that first album we have recorded three more; amongst my friends who have played with me are George Harrison, Albert Lee, Martin Taylor, Eric Clapton, Peter Frampton and Chris Rea and that's just the guitarists! Georgie Fame and Gary Brooker were involved for quite a while but their own touring commitments have precluded them from being with us this time.
viagra non-prescription only pharmacy The current Rhythm Kings line up is as good as any that has gone before and in some ways the best yet. On keyboards we are lucky to have two people that are admired by musicians everywhere. On Hammond organ is Chris Stainton, acknowledged as a master of his craft. It's too often a cliche when people say 'he has played with everyone', but in Chris' case it is true.
real levitra and free trial Eric Clapton, Joe Cocker, Brian Ferry, The Who, Ringo Starr and Joe Walsh are just some who have had his distinctive Hammond sound on their records and live shows. Fewer people may have heard of 'Mad' Mike Sanchez, but once they have heard him play they love what he does. Mike is one of the last of the great boogie-woogie pianists, has a great voice... and he's also really young!
comprare viagra generico 50 mg a Parma On guitars there is the great Albert Lee who has been with the band since the earliest days. Although it hardly seems possible, his playing just gets better. Terry Taylor has been my friend and writing partner for thirty years, and he's also a fantastic guitarist.
identify generic levitra This year for the first time on stage we have another fantastic guitarist, Andy Fairweather Low. Andy has been a friend for many years and played with me in my 1980s project Willie and The Poor Boys, he also is a member of Eric Clapton's band. For our type of music you have to have a brass section and in Frank Mead and Nick Payn we have two of the very best.
bayer levitra cheapest price Our drummer is one who, like Chris Stainton, has a pedigree that reads like a who's who of rock. Graham Broad has played with Roger Waters, The Beach Boys, George Michael and Stevie Wonder to mention just four. Elton John, Whitney Houston and Robbie Williams are just three of the hundreds of artists that have benefited from Beverley Skeete's backing vocals. In the Rhythm Kings we go one better by having Bev sing lead, and I guarantee that you will leave the show wondering how come you had not heard of her before.
http://acrossaday.com/?search=overnight-canadian-viagra It gives me such a thrill to play our kind of music to audiences that appreciate real musicians, playing real instruments... with not a computer to be seen. I hope you enjoy the show as much as we do playing for you... and by the way, I'm the bass player.
clomid and alcohol interactions with other drugs (Ripple Records RIPCD 0040)
Full track listing
On The Road Again
Down In The Bottom [3:52] (Willie Dixon) (Hoochie Coochie Music/Bug Music)
SOS [3:34] (Hamilton/Morris/Hatcher) (Essex Music Ltd)
Too Late [4:14] (Willie Dixon) (Hoochie Coochie Music/Bug Music)
Trust In Me [4:21] (Ager/Schwartz/Wever) (Lawrence Wright Music Co Ltd)
Jump Jive & Wail [4:07] (Louise Prima) (Enterprize Music Corp)
Days Like This [3:35] (Mose Allison) (Andre Mae Music Co)
He's A Real Gone Guy [3:28] (Nellie Lutcher) (Criterion Music Corp)
Kiddio [4:06] (B Benton/C Otis) (Universal/MCA Music Ltd)
Midnight Special [3:24] (Trad arr by Bill Wyman)
Lights Out [2:12] (S David/M Rebennack) (Sony ATV Music)
Chantilly Lace [4:50] (JP Richardson) (Glad Music Ltd)
Bonus tracks
Melody [4:44] (Jagger/Richards) (Colgens EMI Music Inc ASCAP)
Frankie & Johnny [4:23] (Trad arr by Lonnie Donegan)