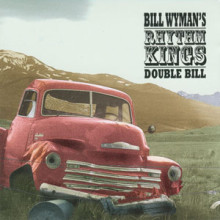 http://maientertainmentlaw.com/?search=lasix-heartworms-side-effects Featuring Pete Beachill, Graham Broad, Gary Brooker, Adrian Byron Burns, Keeley Coburn, Ray Cooper, Martin Ditcham, Tommy Emmanuel, Andy Fairweather Low, Georgie Fame, Geoff Grange, George Harrison, Dave Hartley, Janice Hoyte, Sonia Jones, Anita Kelsey, Albert Lee, Andy Macintosh, Frank Mead, Zoe Nicholas, Nick Payn, Nick Pentelow, Chris Rea, Melanie Redmond, Frank Ricotti, Beverley Skeete, Sara Skeete, Martin Taylor, Terry Taylor and Bill Wyman.
Double Bill
http://maientertainmentlaw.com/?search=get-viagra
This Rhythm Kings double album CD features star-studded performances from some of the greatest artists in contemporary music, including: Albert Lee, Gary Brooker, Martin Taylor, Ray Cooper, Andy Fairweather Low, Georgie Fame, Chris Rea, George Harrison and on vocals the velvet voice of Miss Beverley Skeete. And, of course, Bill Wyman - the mastermind behind the album together with his writing and producing partner Terry 'Tex' Taylor.
watch The Rhythm Kings album contains six new compositions, as well as some old favourites including the classic, Love Letters, which was released as a CD single on 30th April 2001 and featured one of George Harrison's last performances before his tragic and untimely passing.
Viagra jelly prezzo "The whole idea behind the band was to play music that we love, and I think you can hear and feel that on our records. It's also great to work with people I've known for many years. I hope that when you listen to Double Bill you will feel the rapport that we have," says Bill Wyman.
Viagra super active spedizione veloce (Papillon Records BTFLYCD 015)
Full track listing
Disc 1
Long Walk To DC (Banks/Thomas) (Rondor Music (London) Ltd)
Hot Foot Blues (Benno/Benno) (Rondor Music (London) Ltd)
Hit That Jive Jack (Alston/Tolbert) (Universal/MCA Music Ltd)
Love Letters (Heyman/Young) (Famous Music Corp)
Love's Down The Drain (Wyman/Taylor) (Wytel Music Ltd)
I Can't Dance (Williams/Gains) (Universal/MCA Music Ltd)
Medley: Snap Your Giners/What A Friend We Have In Jesus (Martin/Zanetis) (Trad arr Wyman/Fame) (Acuff-Rosa Music Ltd/Wytel Music Ltd)
Get In The Kitchen (Wyman/Taylor) (Wytel Music Ltd)
Boogie Woogie All Night Long (Louis Jordan)
Medley: Do You Or Don't You/I Wanna Know (Lutcher/Fame) (Maranda Music Ltd)
Trust In Me (Ager/Schwartz/Wever) (Lawrence Wright Music Co Ltd)
Turn On Your Lovelight (Malone/Scott) (Universal/MCA Music Ltd)
Disc 2
The Joint Is Jumping (Razaf/Waller/Johnson) (Memory Lane Music Ltd/Redwood Ltd/Dorsey Brothers Music Ltd)
Brownskin Girl (Wyman/Taylor) (Wytel Music Ltd)
Tired & Sleepy (E&H Cochran/Capeheart) (Asterisk Music)
Bye Bye Blues (Hamm/Bennett/Lown/Gray) (Francis, Day & Junter)
Where's The Money (Dan Hicks) (Bug Music Ltd)
Jellyroll Fool (Wyman/Taylor) (Wytel Music Ltd)
Jealous Girl (Trad arr Wyamn/Taylor) (Wytel Music Ltd)
My Handy Man (Razaf/Blake) (EMI Music Publishing Ltd)
Rollin' & Stumblin' (Wyman/Taylor) (Wytel Music Ltd)
Keep On Truckin;' (Wyman/Taylor) (Wytel Music Ltd)
Breakin' Up The House (Mann/Glover) (Lark Music Ltd)