Exclusive Bill Wyman Christmas cards – now on sale!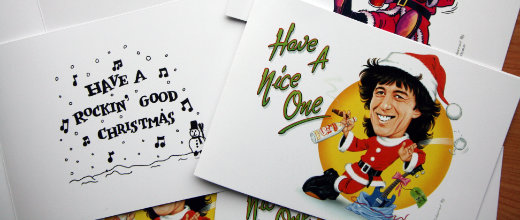 In stock now! Send an exclusive Bill Wyman Christmas card to that someone special in your life – two fantastic designs now available to buy!
Exclusively available from Bill's official online store and directly from Sticky Fingers in London, Bill's character cards bring a unique flavour to Christmas. Truly individual, each card measures 21-x-15cm and come in two designs.
The Bill Wyman 'Rockin' Good' Christmas card reads 'Have a rocking good Christmas' inside.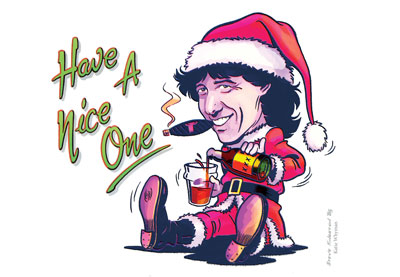 The Bill Wyman 'Merry Christmas' card reads 'Merry Christmas and a Prosperous New Year' inside.
Due to their exclusivity and limited run, please note that orders are limited to just two cards per design for each customer.
Hurry – Bill's Christmas cards are going fast so don't miss out on this fantastic chance to add a unique twist to your Christmas card list this year.
Visit Bill's official online store to order.