Bill Wyman
During thirty-one years with the Rolling Stones, Bill Wyman established his reputation as one of the greatest bass players in rock and roll history. It's been said many times that what Bill Wyman brought to the Rolling Stones was electricity – he had some great amps and speakers – but more importantly, what he and Charlie Watts provided was a rhythm section that was rock solid.
In 1993 when Bill 'retired' from the Rolling Stones most people thought he would rest on his laurels, play the odd charity cricket match and spend his days metal detecting. The fact is Bill Wyman has never been busier.
Bill Wyman has written seven books (including Stone Alone and The Stones: A History In Cartoons), which have sold almost two million copies and been translated in eleven different languages. He's an acclaimed photographer, having staged exhibitions around the world. He's acknowledged as Britain's most celebrated metal detectorist, who has also designed and created a detector for children and newcomers to the hobby.
Bill Wyman has done countless gigs for charities, taken a hat trick at the Oval and recently bowled out legendary player Mark Ramprakash at a charity cricket match whilst playing for the Eric Clapton 1X cricket team. He's been awarded an honorary doctorate; he's an archivist and collector, opened his own restaurant Sticky Fingers in London and found time to raise a young family.
Bill has written and produced for film and television and appeared in several movies. He's released over a dozen albums both as a solo artist and with his own bands; the Rhythm Kings and Willie & The Poor Boys, as well as scoring music for films. In addition he was the first Rolling Stone to have a hit solo single around the world.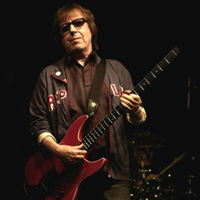 William George Wyman was born on a Saturday in October 1936 at Lewisham Hospital in South East London. His wartime childhood was unremarkable, other than the fact that he was evacuated twice, but decided to return – aged five – to live with his grandmother in Penge and on one occasion was nearly killed by a low flying Luftwaffe aircraft that decided to fire it's machine guns along the street that Bill Wyman was walking – less than twenty years later he joined the Rolling Stones.
Before he left the Stones he had written the first volume of his autobiography, Stone Alone: The Story of a Rock and Roll Band, (1990), and followed it with Wyman Shoots Chagall, (1998), a charming, limited-edition book that presented a selection of informal photographs taken by Bill Wyman of the late artist Marc Chagall.
In 1993 Bill married Suzanne Accosta and 2 years later the first of their 3 daughters was born. Bill invested his energies in solo projects and interests; writing, archaeology, photography, continued fund-raising for many causes including charity cricket and developed his 'Sticky Fingers' restaurant business further.
In 1996 Bill formed his Bill Wyman's Rhythm Kings band bringing together an all star line of musicians able to play jazz and blues — music which first inspired Bill to pick up a bass guitar.
Their first album Struttin' Our Stuff was released in 1997 then in 1998 Anyway The Wind Blows which received rave reviews as it stormed to the Top 5 in the Jazz and Blues album charts resulting in the first of many sell out tours.
In 2001, DK Publishing released Bill Wyman's Blues Odyssey: A Journey to Music's Heart and Soul, which won The Blues Foundation's 2002 "Keepin' the Blues Alive" Award for Literature. This was the companion book to the 'Peabody Award' nominated TV series and DVD that has aired in over twenty countries. In 2002 Rolling With The Stones – the book that visually chronicled the story behind the world's greatest rock 'n' roll band – came out. In March 2005 Bill's passion for metal detecting and archaeology resulted in Bill Wyman's Treasure Island and his book The Stones – A History in Cartoons followed this in 2006.
Bill tours every year with his band, Bill Wyman's Rhythm Kings. In December 2007, at the Led Zeppelin concert at the 02, held in tribute to Ahmet Ertegun, they performed as the back up band, supporting the likes of Paul Rogers, Percy Sledge, Solomon Burke, Sam Moore and Ben E. King, among others.
Earlier in 2008, Bill Wyman's Rhythm Kings completed a six-week tour of the UK, followed by shows in Holland, France and Monaco. A tour in Holland and Germany in early 2009 has just been completed and for further tour details – visit www.billwyman.com for more details.
Having been asked by H.R.H Prince Albert II of Monaco to support the 60th anniversary of the Red Cross, Bill Wyman's Rhythm Kings performed at a charity gala concert in Monte Carlo on 1 August 2008.
Having chosen as his theme 'A celebration of the music of the 60's' Bill invited special guests Robin Gibb (The Bee Gees), Eddie Floyd (Knock on Wood), Mary Wilson (The Supremes), Donovan, Gary Brooker (Procal Harem) and French artists Francis Cabrel and Louis Bertignac (Telephone) to perform. Georgie Fame and Albert Lee completed the all-star line up, along with the Rhythm Kings regulars.
The Rhythm Kings first album Struttin' Our Stuff was released in 1997 and the second, Anyway The Wind Blows in 1998. Groovin', The Rhythm Kings third album, was met with rave reviews in the UK, where it was #1 on the Jazz & Blues charts for five weeks. Double Bill, which featured the late George Harrison on slide guitar, was next and the band's fifth studio album, Just For A Thrill, came out in 2004. There are also a number of Rhythm Kings live albums available – Bill being one of the few artists who bootlegs himself!
Bill Wyman has taken photographs almost all his life and has amassed an archive of over 20,000 images. In 2006 Bill embarked upon a series of photographic exhibitions. His debut was in San Francisco where he exhibited over 140 images that covered his years with the Rolling Stones, friends from the music business, his travel pictures, and some wonderful pictures of the French Artist, Marc Chagall.
In 2006 Rotterdam hosted the first European exhibition, followed in 2007 by Los Angeles, La Jolla, California, Tokyo and Scotland. In 2008 exhibitions took place in Amsterdam and Monte Carlo from 25th January – 17th May 2009.
"I love history, and if I hadn't been in the Rolling Stones I would have loved to have been a curator in a museum or something like that. I wrote a book a couple of years ago called Bill Wyman's Treasure Islands which tells of many of the finds by not just metal detectorists but also those found accidentally.

"When I was out on book signings a number of people, old and young, asked me what kind of metal detector they should get. I realised there was a need for a fully functioning detector at a price that people wouldn't find prohibitive. But most of all my motivation was to produce a detector for children. I wanted them to be able to go and detect and become inspired by history." Bill Wyman.
The Bill Wyman Signature detector, created specifically for children and newcomers to the hobby was launched in March 2007 and can be bought online at www.billwymandetector.com.
Having already recently re-vamped his website – which features up-to-the-minute details on all Bill's projects. For more information visit the site and, for the latest news, sign up for newsletters at Bill's official website at www.billwyman.com.
In 1993, Bill married Suzanne Accosta and together they have three young daughters – Katharine Noelle, Jessica Rose and Matilda Mae. He also has an older son, Stephen, from a previous marriage.